Base & Area
Whether you arrive by plane or by car – due to the highway and the airport (25 km away from Split – 100 km away from Zadar), the Marina Kremik is easy to reach.
Special offers
Your search did not produce any results
Where are we
Contact centre
Contact centre

Austria:
Booking Wien
Tel: + 43/ 1 / 799 23 45
Fax: +43/ 1 / 799 23 45 - 417

Croatia:
Marina Kremik Primošten
Tel: + 385 / 22 / 555 555

Germany
+49 (0) 7531 892 624 52

Switzerland
+41 (0) 71 511 37 97

Working hours

Office hours Wien:
Tue - Thu 08:30 - 17:00

Office hours Primosten:
Mon - Sun 08:00 - 17:00

Skype
NEW - 360° view tour
We made ​​a 360 ° view tour for our yachts, so you can go on a virtual walk through the yachts.
It´s a perfect way to see the whole yacht.
From now on, you can conclude your charter, travel cancellation and skipper insurance by clicking the following link!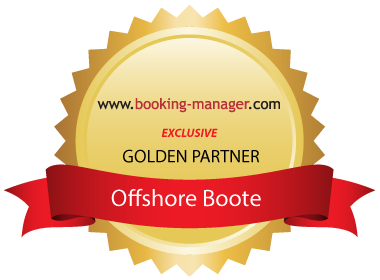 Perfect Service
Full care 24/7
We believe that when you book a yacht, you book a 5-stars hotel which you can take with you wherever you want. And we want to give you a 5-stars treatment. Both our booking team in Vienna and our predominantly German-speaking team at the base will help you gladly. Be it in advance when choosing the ideal charter yacht, or even with the assumption of the yacht and during your entire vacation. You can always count on us.
24-hour hotline - if necessary we can reach you quickly with our service boat
At our base in Croatia, we are offering a 24-hour hotline where you can always reach competent, English and German speaking staff that can help you quickly and easily.
And if you should have problems with your yacht which can not be solved from the base, we can reach you quickly with one of our fast service boats. Central Base & Excellent Care and Maintenance
We decided to concentrate our yachts at one base, because motor yachts require excellent technical care. We can guarantee this at Marina Kremik, because here we have an extensive infrastructure and a professional service team consisting of more than 20 people.
This will ensure excellent maintenance, good care and, of course, cleanliness of all our yachts.
Professional Delivery of Yachts
For the delivery of the yachts to our charter guests, we put together a team of instructors, which will hand over the chartered yacht to you in English or German. Each one of our instructors is responsible for a small number of yachts, so this instructor will know his/her yacht thoroughly and will take care that the yacht is in good condition.
Every yacht has also a clear board manual, describing the yacht and its most important technical components in a compact and comprehensible manner. Many small problems can be solved just by taking a look at the board manual, f.i. activating a fuse switch. Refreshing your Driving Skills
We offer you the opportunity, if this is possible at a certain point in time, to train with one of our experienced skippers on the day of the delivery of the yacht, or on the next morning, in case you feel unsecure handling the yacht. We want you to start your holidays confidently and safe.
If you then still have the feeling you would rather have a skipper for one or several days, we will do our best to organize a skipper for you. Picking up from the Airport
We will gladly arrange for you to be picked up from the airport. Our Offshore Boote taxi offers space for 8 persons and loads of baggage. The short taxi ride along the beautiful coast will feel like vacaion.
Boarding
In addition to an optimal yacht, good food and drinks are part of a "perfect vacation". That is why a refreshing drink is waiting for you at our base upon your arrival – your vacation may begin.
To avoid shopping for groceries immediately after your arrival, we will buy the necessary groceries for you and deliver them to your yacht – you just need to inform us on time and send us your groceries list.
For a nice cup of coffee – in addition to the usual coffee maker, there is the Dolce Gusto Nescafe coffee maker – tabs can be bought at the base.