Special offers
Your search did not produce any results
Where are we
Contact centre
Contact centre

Austria:
Booking Wien
Tel: + 43/ 1 / 799 23 45
Fax: +43/ 1 / 799 23 45 - 417

Croatia:
Marina Kremik Primošten
Tel: + 385 / 22 / 555 555

Germany
+49 (0) 7531 892 624 52

Switzerland
+41 (0) 71 511 37 97

Working hours

Office hours Wien:
Tue - Thu 08:30 - 17:00

Office hours Primosten:
Mon - Sun 08:00 - 17:00

Skype
Perfect Service
We are available around the clock; our German-speaking staff at the base will help you any time with any questions about the boat and about trip planning, mooring and restaurant reservations. And should you ever have problems with the yacht while on tour, you can contact our service people quickly.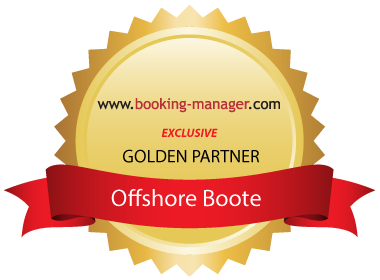 Wind & weather
The Climate
The climate is Mediterranean with hot, dry summers and mild, moist winters.
The average temperature in the coastal region is 5 to 10 degrees in the winter and 26 to 30 degrees in the summer.
The sea temperature lies between 12° C in February and 25° C in August.
Main Winds on the Adriatic Sea
Maestral (NW) - Bora (NE) - Jugo (SE)
The Maestral – north-western (NW) direction with high air pressure. The Maestral is an indication of good weather. Usually it begins to blow around 11 a.m.
It can rise up to 5 Beaufort and produce a uniform sea movement. In the evening hours it stops however and on the following day, after a quiet night, it blows again according to the same rules.
The Bora - a north-eastern (NE) wind, with high air pressure which emerges above the mainland and blows suddenly with full strength towards the sea. The Bora is difficult to foresee, but there are indications, which announce it: The coastal mountain tops are surrounded by small clouds and the sea surface from north-eastern direction is covered with foam. If the sea foam reaches your ship, the ship will soon be hit by the wind and all its power. The larger the distance of the mainland is, the weaker the wind becomes, especially its gusts.
The Bora blows in the summer usually for a couple of hours; it rarely lasts 1 to 2 days.
Really strong Boras arise it in the area of the Kvarner, the Velebit channel, around Šibenik, Split, Pelješac and Dubrovnik.
The Jugo (Scirocco) (SE) - is a damp wind, which blows from the south-east. A "dead" sea (without waves) and "leaden" clouds in the south are an indication of the slow approach of the Jugo, which releases a strong undulation of the sea. The Jugo can last for some days. Sometimes the wind brings the red-brown sand from Africa with the rain. It takes only a few minutes and the wind changes its direction; the Jugo "SE" turns into a very strong Bora (NE).
For radio stations and port authorities see section: "Security of the Navigation"
Regular weather forecasts of the Croatian coast stations
The watch duty is organised on the VHF channels 10 and 16. The following radio stations broadcast weather forecasts and important information:
Radio Rijeka VHF-channels 16, 24, 20, 04, 21
Radio Split VHF-channels 16, 21, 23, 07, 81, 70 DSC
Radio Dubrovmk VHF-channels 16, 07, 04, 85