Special offers
Your search did not produce any results
Where are we
Contact centre
Contact centre

Austria:
Booking Wien
Tel: + 43/ 1 / 799 23 45
Fax: +43/ 1 / 799 23 45 - 417

Croatia:
Marina Kremik Primošten
Tel: + 385 / 22 / 555 555

Germany
+49 (0) 7531 892 624 52

Switzerland
+41 (0) 71 511 37 97

Working hours

Office hours Wien:
Tue - Thu 08:30 - 17:00

Office hours Primosten:
Mon - Sun 08:00 - 17:00

Skype
Perfect Service
We are available around the clock; our German-speaking staff at the base will help you any time with any questions about the boat and about trip planning, mooring and restaurant reservations. And should you ever have problems with the yacht while on tour, you can contact our service people quickly.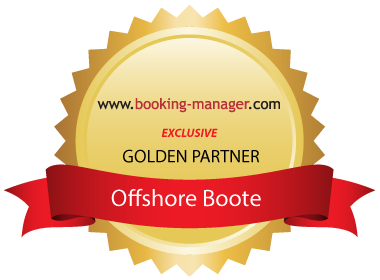 Security of the navigation
The Navigation Administration (Uprava pomorstva) is responsible for the security of the navigation; the Centre for Search and Rescue Actions on the Sea, eight Harbour Offices and 63 Harbour Office branches operate within its framework.
The Centre and the Harbour offices work daily from 00.00 to 24.00.
Harbour offices
Dialing code for calls from abroad 00385 (for Croatia)

Pula
Rijeka
Senj
Zadar
Sibenik
Split
Ploce
Dubrovnik
(0)52 222 037
(0)51 214 031
(0)53 881 301
(0)23 433 778
(0)22 217 214
(0)21 362 436
(0)20 679 008
(0)20 418 989
National Centre for Search-und Rescue Actions
The emergency channels 10 and 16 are checked 24/7. The rescue centre for distress at sea may be reached by phone at the number 9155 (from abroad: +385/51 9155).
Regular weather forecasts of the Croatian coast stations
The watch duty is organised on the VHF channels 10 and 16. The following radio stations broadcast weather forecasts and important information:
Radio Rijeka VHF-channels 16, 24, 20, 04, 21
Radio Split VHF-channels 16, 21, 23, 07, 81, 70 DSC

Important Phone Numbers in Croatia
International dialling code: 00385/
Emergency rescue 94
Fire department 93
Police 92

Just as in the EU, in Croatia emergencies may be reported at the phone number 112 as well.