Special offers
Your search did not produce any results
Where are we
Contact centre
Contact centre

Austria:
Booking Wien
Tel: + 43/ 1 / 799 23 45
Fax: +43/ 1 / 799 23 45 - 417

Croatia:
Marina Kremik Primošten
Tel: + 385 / 22 / 555 555

Germany
+49 (0) 7531 892 624 52

Switzerland
+41 (0) 71 511 37 97

Working hours

Office hours Wien:
Tue - Thu 08:30 - 17:00

Office hours Primosten:
Mon - Sun 08:00 - 17:00

Skype
Perfect Service
We are available around the clock; our German-speaking staff at the base will help you any time with any questions about the boat and about trip planning, mooring and restaurant reservations. And should you ever have problems with the yacht while on tour, you can contact our service people quickly.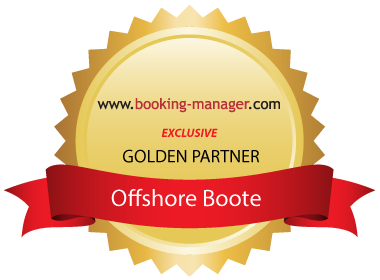 Fuel, Water and Electricity
Fuel Supply
Gas stations on sea are to be found in the following harbours:
Harbour Zadar, Marina Sukošan, Biograd n/m, Preko ferry pier, Triluke (Dugi otok), Hramina/Murter, Marina Murter, Marina Jezera, Marina Vodice, Šibenik, Marina Kremik, Trogir, main harbour Split, Rogač (Šolta), Marina Milna, Marina Vrboska, Bol, Supetar on Brač, Makarska, Krizna Luka (Hvar), Vis
Water and Power Supply
Water connections: mostly 1/2 inch, rarely 3/4 inch diameter. ATTENTION: The water is not to be used as drinking water!! The connection tubes should have a tap (catch).
Power connections: Alternating current 220 V, 50 Hz. 3-pole "euro-plugs" can be used. A waterproof extension cord is useful.