Special offers
Your search did not produce any results
Where are we
Contact centre
Contact centre

Austria:
Booking Wien
Tel: + 43/ 1 / 799 23 45
Fax: +43/ 1 / 799 23 45 - 417

Croatia:
Marina Kremik Primošten
Tel: + 385 / 22 / 555 555

Germany
+49 (0) 7531 892 624 52

Switzerland
+41 (0) 71 511 37 97

Working hours

Office hours Wien:
Tue - Thu 08:30 - 17:00

Office hours Primosten:
Mon - Sun 08:00 - 17:00

Skype
Perfect Service
We are available around the clock; our German-speaking staff at the base will help you any time with any questions about the boat and about trip planning, mooring and restaurant reservations. And should you ever have problems with the yacht while on tour, you can contact our service people quickly.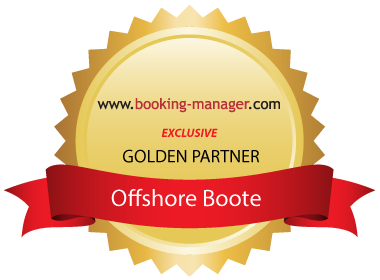 Information & Good to Know
Surface of the coastal sea (internal sea and territorial sea, extended over 12 nautical miles from the internal sea) 31,067 km
Length of the seacoast 5,835 km, 4,058 km of it is coast of the islands, rocks and reefs.
Altogether: 1,185 islands, rocks and reefs, 67 inhabited and 651 uninhabited islands, 389 rocks and 78 reefs.
Lighthouses, coastal and port lights: 600.
Radio stations at the coast: Radio Rijeka, Radio Split, Radio Dubrovnik.
Ports, which can take up large ocean ships: Rijeka, Pula, Zadar, Šibenik, Split, Ploče and Dubrovnik.
Along the coast there are over 350 very favourable, natural docking places for ships.
The Adriatic Sea is a spacious gulf in the middle part of the Mediterranean, to which it is connected by Otrantska vrata (Otranti gate).
The Adriatic Sea extends in southeast-northwest direction on a length of 870 km.
The average width amounts to 160 km.
The Republic of Croatia takes 48 % of the mainland coastal surface and 97% coast of the islands of the Adriatic Sea.
The tide goes through Otrantska Vrata into the Adriatic Sea. It moves within 12 hours along the east coast to the north and along the west coast to the south. The tidal range amounts to about 25 cm at Otrantska Vrata and up to 80 cm in the most northern part.